Chairman Joe Foster leads our State Committee slate of 15 members:

Moon Ahn
Lansdale
Moon Ahn is a resident of Montgomery County and the Chairman of the Worcester Democratic Committee. Ahn also serves as a member of the Montgomery County Democrats Executive Committee and a Trustee for Montgomery County Community College. He also formerly served as the Assistant District Attorney for Montgomery County.
x
x
Andrea Baptiste
Collegeville
A lifetime Montgomery County resident, Andrea Baptiste grew up in Norristown, attended local schools and earned a BA degree in History from Marietta College in Marietta, Ohio. Baptiste was elected to the Collegeville Borough Council and served from 2007 to 2011, and she has been a member of the State Committee since 2011. Baptiste is a member of the Steering Committee for the Collegeville Borough Sustainability Plan for the Montgomery County Planning Commission, and since 2008 has served as a Board member for the Collegeville Economic Development Corporation (CEDC), a non-profit group that oversees Collegeville's Main Street Program. She also co-chairs the CEDC's Economic Restructuring Committee.
x
Ellen K. Brookstein
Upper Dublin
Ellen Brookstein is a long term MontCo Democratic Committee person and Vice Chair of the Upper Dublin Democratic Committee. In addition Ellen is the Chair of the Montgomery County Democratic Womens' Leadership Initiative and a member of the Board of Directors of Habitat for Humanity of Montgomery County.
x
x
x
Scott Brown
Hatfield Township
Scott Brown has been a member of the Hatfield Township Board of Commissioners since 2004 and has served as the president for five years. Brown has served on the Board of Directors of the National Education Association and chaired many education committees. His background of educational advocacy has helped him provide political strategies to various campaigns. Serving as a union president and chief negotiator, Brown has a strong political philosophy that is pro- education and pro-labor.
x
Patrick J. Costello
Horsham
Patrick Costello has served on State Committee since 2008. He is a committee person representing Horsham 1-3 and chairman of the Horsham Democratic Committee. Costello is current employed as a real estate agent for Re/max Realty and is a member of the Montgomery County Board of Assessment Appeals. He is a former member of the Philadelphia Building trades and has strong ties to labor unions. His activities include serving as president of the Jack Costello Boxing Club and he is a member of the AOH Div 39. Costello is married to Lori, and has 3 children and 2 grandchildren.
x
Ruth S. Damsker
Upper Gwynedd
Ruth Damsker served two terms as Montgomery County Commissioner, and three terms as Cheltenham Township Finance Officer, a total service in elective office of almost 20 years. She has served on the State Committee since 2010. Ruth is currently seeking the Democratic nomination for State Senate in the 12th District. She understands the importance of a strong Democratic Party structure in Montgomery County. She has attended State Committee meetings in the past as a proxy, is a member of the State Democratic Women's Caucus, and will strive toward strengthening party organization, communication, and transparency. Ruth was also just elected to the State Committee Executive Committee from the 12th Senatorial District
Amy P. Grossman
Whitemarsh Township
Amy Grossman is currently Supervisor of Admissions and Supervisor of Social Work at a non-profit agency serving children and adolescents with severe emotional disturbances and challenging behaviors where she has worked for over 20 years. She also created and helps manage an Endowment Fund created in memory of her daughter to help support families facing unexpected crisis or extreme need. She serves as Secretary to the Montgomery County Youth Center Board and is a strong advocate for children and their families experiencing a variety of challenges.
Amy serves on the Whitemarsh Township Board of Supervisors and is Liaison to the Planning Commission, the Police Pension Committee and the Emergency Services Board. Amy also serves as the Whitemarsh Municipal Chair where she has worked hard to develop a committed network of Democratic support in and around Whitemarsh Township. Amy was appointed to serve on State Committee in 2014 and looks forward to strengthening and supporting the Democratic Party.
Linda M. Hee
Abington
Linda Hee is currently an Associate at Schubert, Gallagher, Tyler and Mulcahey in Philadelphia. She has served as Assistant Counsel to Philadelphia Corporation for Aging (PCA), where she helped to protect the interests of elderly citizens who were the victims of abuse, neglect, exploitation or abandonment. Prior to joining PCA, Linda served as Assistant Counsel for the AIDS Law Project of Pennsylvania. Linda has been involved in the Democratic Committee for well over a decade and currently serves as a committee person in Ward 11 in Abington Township. She was a candidate for Montgomery County Recorder of Deeds in 2007 and 2011.
x

D. Gregory Holt
Abington
D. Gregory Holt has been a member of State Committee since 1994.He served as Democratic Jury Commission of Montgomery County from 2007 to 2009.He has served as a committee person and as Area 8 Leader. Holt prides himself on his perfect attendance at State Committee meetings for the past 12 years, as well as on his success in building relationships with fellow committee members .He has acted as a proxy for the Chairman at the County Chairs meeting and as a proxy at the State Committee Executive Committee meeting. Holt's consistent work as a State Committee member has strengthened the status of the Montgomery County delegation.
x
Tom Kohler
Upper Merion
Tom Kohler has served as a local committee person since 2007 and has been the Chairman/Area Leader of the Area 12 Democratic Committee encompassing the municipalities of Upper Merion, Bridgeport and West Conshohocken since 2010. Tom has served as a member of the Montgomery County Democratic Executive Committee since 2010, and has many times served as a proxy to the Pennsylvania State Democratic Committee. Tom twice served as campaign chair for State Representative Tim Briggs and currently serves in his Legislative office as the Director of Constituent Service.
x
Murray S. Levin
Lower Merion
Murray Levin has served on State Committee since 2006. He is a committed Democrat, who seeks to work for, speak for, and as far as possible, embody the principles of the Democratic Party including equal opportunity, civil rights, enlightened internationalism and responsible stewardship of our planet's resources. Levin's political experience includes being a candidate for U.S. Senate, chairman of the Lower Merion and Narberth Democratic Committee, and attendance at the DNC in 2000, 2004, and 2012. Murray was also just elected to the State Committee Executive Committee from the 24th Senatorial District.
x
Deb McCarter
Cheltenham
Deb McCarter is a former science teacher with a Masters degree in environmental education. She has been a long time advocate for union issues as a local president. Deb is currently co-chair of the Cheltenham Democratic Committee. Deb has served as a proxy to numerous State Committee meetings and is no stranger to state-wide politics having helped grow the local Cheltenham Democrats into a strong Democratic force when it comes to turnout for the local and state candidates. She lives in Cheltenham with her husband Steve, who is a State Representative.
x
Dottie Miller
Hatfield
Dottie Miller was appointed to State Committee in September 2010. She believes the energy of voters in the Democratic Party in Montgomery County can be a driving force for the country. Dottie has served as the president of the Merck Independent Union, which has recently merged with the OPEIU, since 1990. She is a college instructor at night and volunteers for the YMCA and Boy Scouts. As a supporter of veterans and working families, she champions these causes and believes the Democratic Party is the best advocate for these two groups. Dottie is currently running for State House in the 53rd District. Democratic work is family work for the Millers, which include husband Bob and son Bobby.
x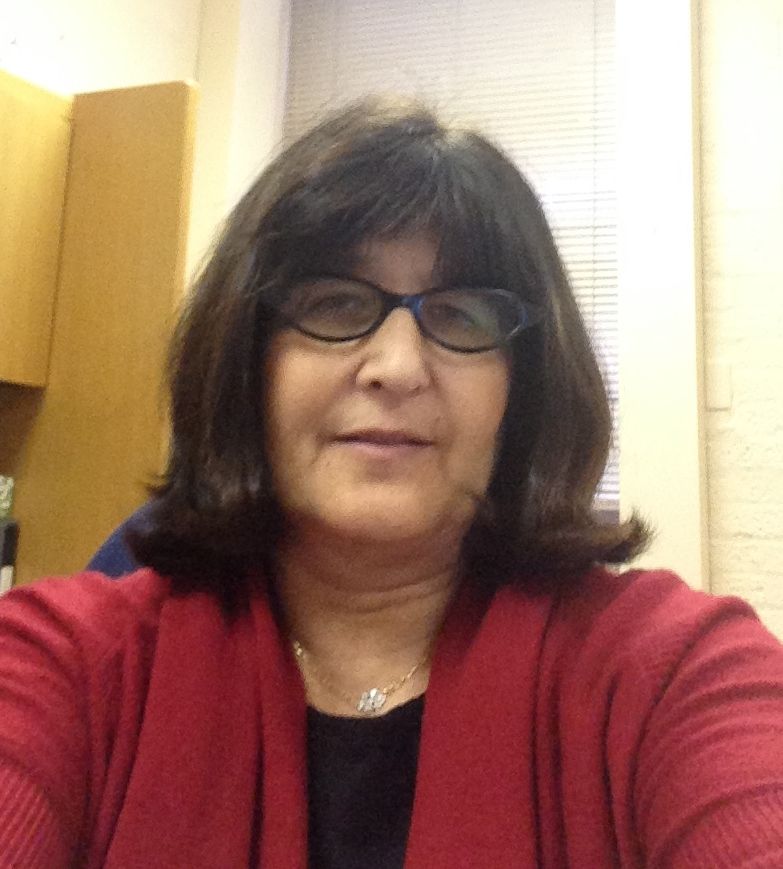 Caren Gansman Moskowitz
Abington
Caren Moskowitz has served on State Committee since 2002.Locally, she is a committee person in Abington and has served as secretary of the of the Montgomery County Democratic Committee. Moskowitz believes that being a team player is an important part of being a member of the delegation, and has consistently put the interests of the county first. She has helped give the delegation a strong presence serving as an officer in the SE Caucus of the State Party, and was just re-elected Vice Chair of the caucus. She was a delegate to the DNC in 2000 and in 2012.
xxx
Nate Webster
Lower Salford
Nate Webster is the President of the Montgomery County Young Democrats. Webster also serves at the Secretary and MCDC Representative of the Indian Valley Democratic Committee. He is the the Chief Executive Officer of Warrior Diamond, Inc — Montgomery County's only industrial diamond blade company. He lives in Lower Salford Township. Nate was also just elected to the State Committee Executive Committee from the 24th Senatorial District.
x
x
Dan Woodall
Norristown
Dan Woodall joined the Laborers' Local 135 in 1970 and presently serves as the elected Business Manager of Laborers' Local 135, a position he has held since 1987. In 1998 Dan became Trustee of the Laborers' District Council of Metropolitan Area of Philadelphia & Vicinity; Trustee and Co-Chairman, Laborers' District Health and Welfare Fund; Trustee and Co-Chair, Laborers' District Council Construction Industry Pension Fund; Trustee Laborers' District Council Prepaid Legal Fund, and L.E.C.E.T Health & Safety Board. Since 1991 he has been President of the Laborers' District Council of Metropolitan Area of Philadelphia and Vicinity. Dan was a delegate to the 2012 Democratic National Convention in Charlotte.
x